Today, master data management (MDM) and data governance are considered co-dependent disciplines – that is, an organization won't be successful in implementing one without also focusing on the other. Data governance is also considered the "business function" of MDM, controlling how organizational data is created, collected, and used.
Download this e-book to learn:
Why the responsibility for data governance should lie with the business, not IT.
How to get executive leadership buy-in early in your MDM and data governance implementations.
How to build a data model that separately houses master and non-master data for both operational and analytical use cases.
How to successfully define your data governance processes and objectives, including resolving definitional conflicts between sources for each data element, recording the resultant technical and business definitions and more.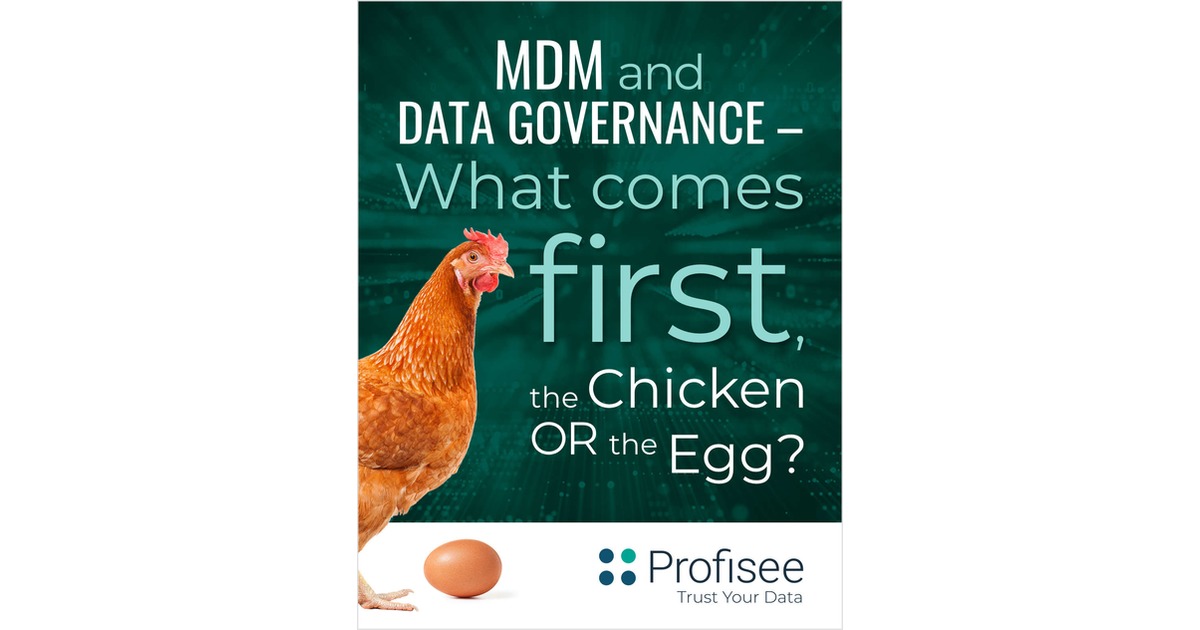 The process of reconciling conflicts in your organization's data sources and elements can be demanding, but this initial and incremental data governance process reinforces the need to right-size the initial scope of both the MDM and data governance initiatives to the most crucial data elements and domains. By managing the scope of both efforts to these deliverables, the business can more easily "own" those governance processes to deliver ongoing value – so your data governance and MDM projects aren't just perceived as simply IT overhead.